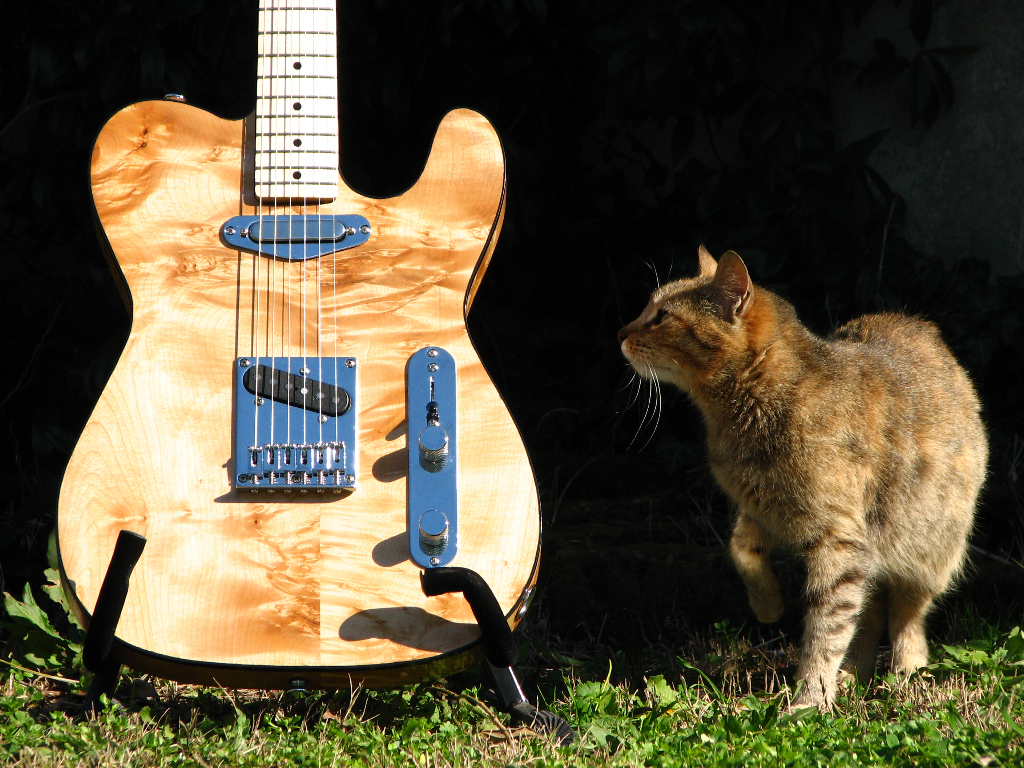 There is just one guitar that survives the times: the Telecaster.

And I like her so much.... that I can't resist building.

And I can reproduce every model of modern solid bodies and semi hollow ones. Just to your needs!

Some of the guitars I build are hollowed for tonal or weight purposes, but have no F-holes because I think that is a pretty useless feature: according to the building of violin and cellos, the F holes must be placed aside the bridge, centered to it. If not, according to me they are usefull only for dust or picks collecting and moreover FEEDBACK!

Below you can see some of them or go to the media section to listen.